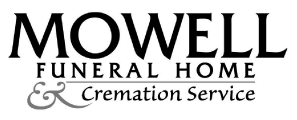 William Derrell Price passed away peacefully on Thursday, July 7, 2022. Derrell was born on Tuesday, May 28, 1935, to James Reginald Price and Montine Bowen in Fulton County.
Derrell was a sales representative in the plumbing/heating industry. He was employed by Apex before retiring. Mary Kathryn Miller Price became the love of his life. Together they had four daughters who blessed him with five wonderful grandchildren and four great-grandchildren.
Derrell is preceded in death by his loving wife, Mary Kathryn Price; and his parents. He is survived by his daughters, Janet (Gene) Chunn, Judy Price (Walter) Nolan, Susan (Gary) Chapo, and Carol (Markus) Potsch; his grandchildren, Andy Chunn, Samuel (Natalie) Chapo, Kelly Chapo, James Garrard, Price Garrard; and four wonderful great-grandchildren.
A celebration of life will be held on Tuesday, July 12, 2022, at 11:00 AM in the Chapel of Mowell Funeral Home, Fayetteville. Visitation will occur on Monday, July 11, 2022, from 6:00 to 8:00 PM at the Funeral Home. Derrell will be interred at Camp Memorial Park and Mausoleum in Fayetteville.
We welcome you to provide your condolences, thoughts, and memories of Derrell on our Tribute Wall.
Mowell Funeral Home & Cremation Service, Fayetteville, www.mowells.com