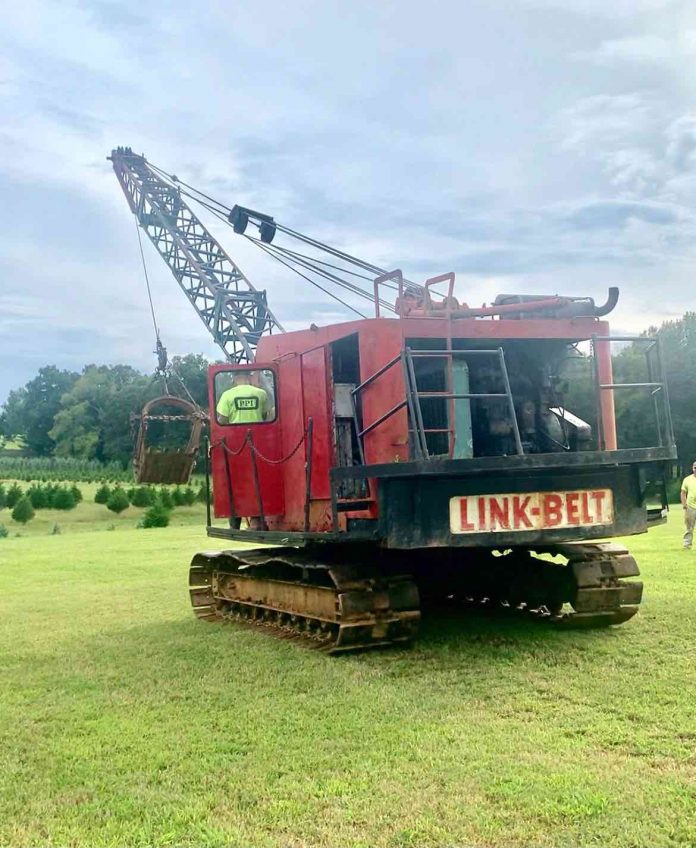 Free admission to multiple antique tools and equipment displays — 
After a one-year hiatus due to Covid-19, Inman Farm Heritage Days has returned in a big way.
The three-day event, on Sept. 17-18-19 at Minter's Farm in the south Fayette County community of Inman will feature several new displays that will join an already large line-up from previous years.
New to the 24th annual event is a functional machine shop featuring equipment that is more than 100 years old.
The family of the late R.O. Maxwell, the friendly sawmiller from south Fayette County who passed away earlier this year, has donated his lathe and drill press that are run by an overhead line shaft using flat belts to transfer power. There also is an arbor press, an 1890s metal brake and a 1940s electric welder.
The Maxwell family also has donated his massive four-sided wood planer powered by an antique Case powerplant.
The show also has expanded across Hill's Bridge Road with a dirt-moving exhibit featuring antique equipment including a Link Belt dragline that once belonged to the late Clifford Bishop, who built numerous ponds and lakes across the Southside. Among his most well-known projects was Lake Peachtree in Peachtree City.
Also moving dirt will be a 1940s-era Caterpiller D8 belonging to Greg Thompson, a long-time exhibitor at Inman Farm Heritage Days. Over the years, Thompson has demonstrated blacksmithing as well as exhibited his Farmall M tractor.
Steam power will once again be on display as Chad Caldwell and his family will be operating their antique Buffalo Springfield steam roller at the show.
In addition to the tractors, engines and vehicles on display there will be demonstrations of sawmilling, syrup making, moonshining, broom making, printing, weaving, apple cider pressing, pea threshing, grist milling and other crafts from an earlier era.
There also will be activities for children, several food vendors on site each day and a church service on Sunday morning.
Rick Minter, who works with his family to host the event, said the show's volunteers have worked tirelessly for weeks preparing exhibits old and new.
"To use a term from the sports world, we're leaving it all on the field to have the best show possible," Minter said. "Sadly, we've lost some of our loyal exhibitors since our last show, but their family member and friends have stepped up to keep their legacies going.
"We hope lots of visitors will join us this year and help us celebrate our community's farm heritage."
As always, admission is free, but visitors are urged to support the event by purchasing souvenir programs, t-shirts and making donations.
For more information, visit mintersfarm.com, check the Inman Farm Heritage Days page on Facebook or call 770-461-2840.