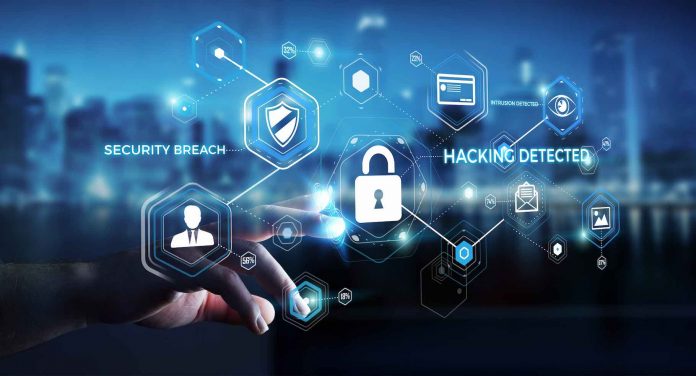 Fayette County has added another layer of protection to the growing threat of potential cyberattacks. The county is prototyping a product from Cynamics that is designed to detect cyber-threats and predict attacks across a smart network.
Fayette County Chief Information Officer Phil Frieder said it was in the best interest of Fayette County citizens to prototype the Cynamics product that came at no cost to the county.
Frieder said he vetted Cynamics, an Israeli company, and found that Israel is utilizing the product.
Cynamics CEO Eyal Elyashiv in 2018 was working with Carbyne 911, where the advanced 911 platform integrated with the county's existing 911 system and was the first in the U.S. to do so. Elyashiv later formed Cynamics.
Cynamics noted that its product is a scalable, cost-effective network visibility solution that optimizes performance issues and detects threats on smart networks as they emerge, and prevents attacks before they occur.
With Cynamics, IT and security teams can easily diagnose and optimize network performance issues and discover vulnerabilities, backdoors and blind spots, according to Cynamics.
"Time to detection and confining a virus, whether it's a man-made or natural virus, is important," Frieder recently told urgentcomm.com. "With Cynamics, what got my interest was the fact that, when they first demonstrated it to me, was the ability for it lessen the time to detection, which is critical in confinement."
Explaining to thecitizen.com the need for and the benefit of providing multiple layers of cyber-security, Frieder said, "We all ride on a sea of technology. Preventing cybercrime is all about protecting the people. We need to be good stewards of the information citizens are compelled to give to the county. We're a super-store for data."
When considered, the information provided to local government includes a wealth of personal information, such as the information included in a driver's license, tax records, property purchases, marriage licenses or adoptions papers.
Cyber-preparedness is accomplished by using a multi-layered defense, Frieder said, adding that the Cynamics product is one of the many layers of defense his department uses.
"So the main thing is that we've got to have a multi-layered defense to protect citizens. That's why we do it," Frieder explained, again noting that the Cynamics product works alongside the other cyber-security measures already in place.
Today, said Frieder, what is called AI is really software doing the analysis.
"The Cynamics program does all the heavy-lifting," Frieder explained. "The idea is to prepare for what could happen. Today, we have to have different controls and a different mindset in regard to threats.
"Cybercrime is just like a cancer. We need to identify the small spot before it grows to the size of a tumor. (With the Cynamics product) it's a win-win for everybody at this point."
Frieder noted that the Fayette County Commission has supported every cyber-security measure advanced, to enhance the safety and security of citizens.