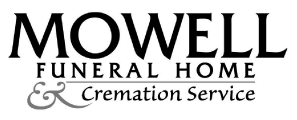 Alex Bryant Betsill, Sr., 87, Fayetteville passed away October 3, 2019.  He was born in Fayetteville on July 25, 1932 to the late Bryant and Ruth (Harper) Betsill. Alex was a lifelong resident of Fayette County as well as a lifetime Mason and Shriner. Alex was a home builder all around Fayette County.  He was a beloved husband, father, grandfather, great-grandfather, and brother who will be greatly missed by all who knew him.   
Alex was preceded in death by his son, Alex Bryant Betsill, Jr. He was survived by his wife, Susie Betsill; children, Steve Betsill, Cathy Singletary, Jeff Betsill, and Nancy Betsill; ten grandchildren; ten great-grandchildren; sisters, Rachel Howell and Jane Dyer.
A funeral service will be held at 12:00 PM on Monday, October 7, 2019 at the Chapel of Mowell Funeral Home, Fayetteville.  Burial will follow the service at Camp Memorial Park, Fayetteville.  The family will receive friends from 4:00-6:00 PM on Sunday, October 6, 2019 at the funeral home. In lieu of flowers, the family requests donations to the Alzheimer's Association, www.alz.org.
Mowell Funeral Home & Cremation Service, Fayetteville – www.mowells.com.