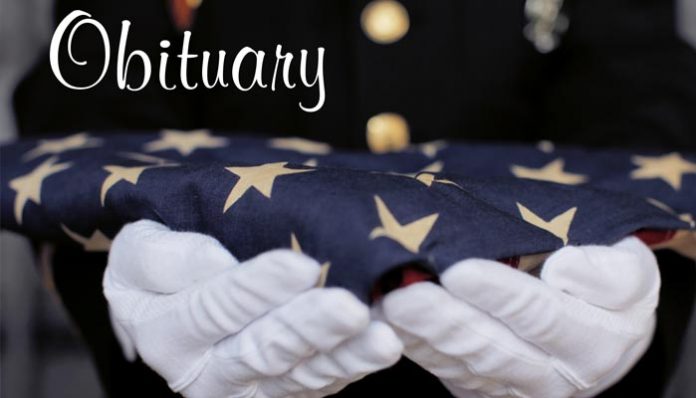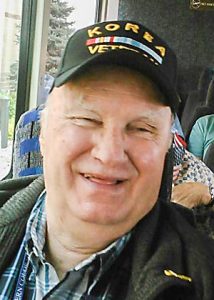 It is with great sadness that the family of Alfred Joseph Duchene, 84 of Fort Collins, Colo. & Fayetteville Ga., announces his passing on April 4, 2019 with family at his side at his home in Georgia after a short battle with liver cancer.
Alfred was born on August 13, 1935 in Chicago, Ill. to Harry Joseph Duchene and Anna Esther Green.  Alfred grew up in Chicago, Ill. where he attended Austin High School and later joined the army in 1954 where he was stationed in West Germany.  After the army he started working for the Mountain Bell phone company in 1956.  Around that time, he had met and married his beautiful wife Joan Stephanie Hlavaty in 1960. The two had three children and had been married for over 50 years before the passing of Joan in 2010.
In 1972 they moved to Fort Collins, Colo. and he continued to work for the phone company which changed to AT&T in which he retired from.  Dad enjoyed hunting, fishing, shooting, wood working, basket making, and several other crafts and projects that he could get his hands on.  Alfred and Joan together enjoyed camping and were members of the Roving Moose and Summer Bummers RV clubs. They traveled to several places throughout the US while making several close friends along the way.  They also shared a love for spending time and socializing with family and friends and being active in the community by attending and working with their church and various charitable organizations.
Alfred is survived by his daughter Deborah (King) and husband David of Fayetteville, Ga. and son Joseph Duchene and wife Michelle of Fort Collins, Colo.; grandchildren Devin (King) and wife Melissa, Derek (King), Brendon (Clifford) and wife Dayna, Jordan (Clifford); greatgrandchild Vincent (King); sister Anna Mae (Leahey); sister-in-law Marie. He was preceded in death by his parents; wife Joan; daughter Deseree (Clifford); brothers Eugene, Harry and wife Leona; brother-in-law Robert Leahey.
In honor of my father's last request, we will not have a memorial service and will have his cremated remains buried with his wife Joan in Rib Lake Wisconsin with a small family service.
Memorial donations may be made to Brightmoor Hospice, 3247 Newnan Rd., Griffin, Ga. 30223, 770-467-9930, www.brightmoorhospice.com in memory of Alfred.
Please visit:
www.goesfuneralcare.com/obituaries/Alfred-Duchene/ to sign the family guest book, send your condolences and share your thoughts and memories of Alfred.