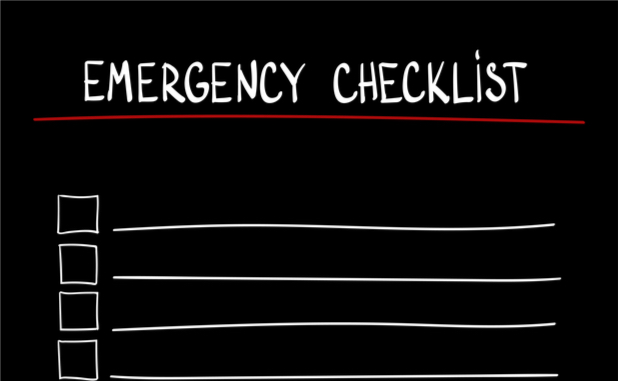 Urge residents to have emergency provisions in place by Monday; information from Fayetteville, Fayette County, Peachtree City and the Fayette and Coweta school systems

Update – Sept. 10, 1:35 p.m.: Coweta County schools will be closed Monday and Tuesday.
Georgia Military College announced that classes will not be held Monday or Tuesday.
Update – Sept. 9, 9:30 p.m.: Superintendent Jody Barrow announced that Fayette County schools will be closed Monday and Tuesday. For additional information visit www.fcboe.org
Original story: Fayetteville City Manager Ray Gibson is calling on residents to prepare for severe weather that may hit the area beginning early Monday.
According to the National Weather Service, the Fayetteville, Ga., area may experience severe weather beginning Monday, Sept. 11, due to the arrival of the Hurricane Irma storm system. Local residents are encouraged to stay tuned to local news stations over the weekend to hear up-to-date forecasts and emergency updates.
By the time the storm system approaches middle Georgia, forecasters are predicting that Irma will be downgraded to a tropical storm, but heavy rains, high winds, tornadoes, power outages and local flooding are possible.
"Whenever we have the threat of this kind of storm, we want residents to hope for the best but prepare for the worst," Gibson said Friday. "Our public safety and public works teams will be monitoring weather developments throughout the weekend and will be cooperating with statewide efforts to keep residents safe."
The Fayetteville Fire and Police departments along with the Georgia Emergency Management Agency recommend residents in the area to prepare for this storm by stocking the following:
· Water (3 gallons per person)
· Food (3-day supply, non-perishable)
· Can opener
· Battery-powered radio
· Flashlight
· Extra batteries
· First aid kit
· Whistle (to signal for help)
· Face mask (to filter contaminated air)
· Moist towelettes
· Garbage bags and plastic ties
· Wrench or pliers (to turn off utilities)
· Local maps
For more storm-preparedness tips, visit www.ready.ga.gov.
Meanwhile, the Fayette County Water System is getting ready for the arrival of the remains of Hurricane Irma in this area.
The Fayette County Water System will prepare by lowering all raw water sources 2 to 3 feet to take on additional rainfall from Irma.
"If the current model holds true, we WILL see significant power outages, trees down, flooding, high winds and possible tornadoes," according to Friday afternoon news release from County Clerk Tameca P. White.
"Our water treatment plants have generators in place and will increase their onsite chemical and supply quantities to ensure water production continues should damages prevent or delay any deliveries," White said.
Contact the Fayette County Water System at 770-461-1146 for further information.
The Fayette County School System is waiting until Sunday to make the call on whether schools will be affected by the arrival of Irma.
School officials will meet Sunday to decide whether to cancel classes next week, Superintendent Dr. Joseph Barrow said Friday afternoon.
The Coweta County School System is also waiting until Sunday to decide on the situation with schools.
Officials will make a decision on Sunday about classes next week, according to school system spokesman Dean Jackson.
Peachtree City officials issued a severe weather reminder Friday afternoon.
"With Irma on a path in our direction and other hurricanes brewing, it is a good time to check your preparedness for severe weather," said Public Information Officer Betsy Tyler.
"Even though we aren't at the coast, we could still see flooding, high winds, and power outages, depending on the path of a hurricane. Whether the risk is from hurricanes, ice storms, or tornadoes, everyone should always prepared to survive for three days without power and water. Please take some time this weekend to make sure you and your family are ready for the worst Irma (or Jose) might send our way," Tyler said.
Make a flood plan
Build or restock your emergency kit, including a minimum of 3 days of food and water, flashlights, batteries, cash, and vital medical and first aid supplies.
Know your flood risk and consider buying flood insurance: https://www.fema.gov/national-flood-insurance-program
Stay tuned to your phone alerts, TV, or radio for weather updates and emergency instructions.
Weather Warning Sirens
Fayette County's sirens provide an outdoor warning system designed only to alert those who are outside that dangerous weather is approaching. When severe weather threatens and the outdoor warning sirens are activated, take shelter indoors on the lowest level of the structure and seek additional information on the radio (local or NOAA Weather Radio) or television.
For alerts indoors, every home and business should have a NOAA Weather Radio All-Hazards. NOAA Weather Radio is like a smoke detector for severe weather, and it can wake you up when a warning is issued for your area so you can take appropriate action.
If you hear the warning sirens in Fayette County, take shelter. Do not call 911 unless you have an actual emergency. Tune to local weather radio or television stations for information.
When Flooding Happens
Turn Around, Don't Drown! Never walk or drive through flood waters. Just six inches of moving water can knock you down, and one foot of moving water can sweep your vehicle away.
Do not drive over bridges that cross fast-moving floodwaters. Floodwaters can scour foundation material from around the footings and make the bridge unstable.
If floodwaters rise around your car, but the water is not moving, abandon the car and move to higher ground. Do not leave the car to enter moving water.
Avoid camping or parking along streams, rivers, and creeks during heavy rainfall. These areas can flood quickly and with little warning. — Also reported by Ben Nelms.