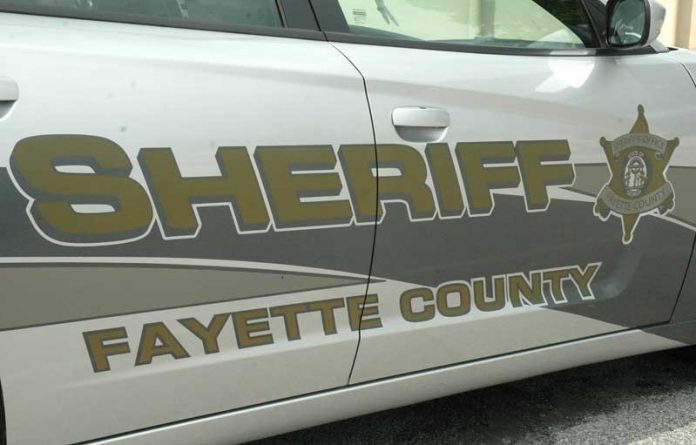 A Statham man who held residents at gunpoint and assaulted one has been charged in a June 4 armed robbery at a residence near Fayetteville. The man before fleeing the home was shot by one of the victims in an exchange of gunfire.
Corey Jamiah Simmons, 22, was charged with armed robbery, kidnapping and aggravated assault, according to Sheriff Barry Babb.
The male resident who shot at Simmons was not struck by gunfire, though a female victim injured by Simmons did require medical treatment before being released from the hospital.
Babb said deputies were dispatched to a Martin Court residence on Sunday at approximately 5:21 p.m. on a call of a burglary in progress.
Upon their arrival, deputies spoke with the victim who said a white male had approached him in his carport and had requested the use of a telephone, Babb said. The victim refused and the man walked away, Babb added.
The resident then entered the home and was confronted by a black male intruder, later identified as Simmons, armed with a handgun. Simmons had demanded money from a female resident who had been thrown to the floor causing a contusion to her head, said Babb.
Simmons then struck the male victim in the head while demanding money, Babb said.
Babb noted that a third person in the home hid in a bedroom and was not harmed during the incident.
"After receiving an undisclosed amount of cash, (Simmons) took his attention away from the male victim, which allowed the victim to retrieve his own firearm," Babb said. "The victim confronted the intruder and both exchanged gunfire."
Babb said the intruder was struck by the gunfire and fled the property, running toward Chandler Way off Marion Boulevard near Ga. Highway 92 South.
The male victim who shot Simmons was not struck during the exchange of gunfire, said Babb.
The investigation continued through Sunday evening, with Simmons subsequently located at a hospital in Henry County where he was taken into custody, Babb said.
Babb added that the female victim was transported to Piedmont Fayette Hospital where she was treated and released.