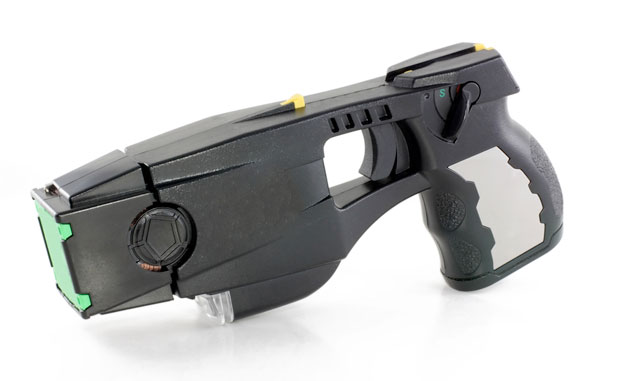 A domestic incident in Fayetteville on Sept. 7 resulted in a woman stabbing herself in the chest. She refused to drop the knife and was tased by officers and transported for medical treatment for the knife wounds.
Fayetteville Police Department spokesman Mike Whitlow said officers responded to a domestic argument on Walker Avenue at approximately 8:15 p.m. Monday.
Officers arriving at the scene were met by two witnesses who said a male and a female were inside in a verbal confrontation in which the female had a knife and was threatening to stab the male.
Officers entered the home and observed the male and female in a hallway in the home off Redwine Road near Grady Avenue in southwest Fayetteville.
"The female was holding a steak knife and the male subject was trying to pry it from her hands," Whitlow said.
Whitlow said the officers announced themselves and ordered the female to drop the knife, at which point the male subject moved away from the female and she was again ordered to drop the knife.
"The female then turned away from the officers and began stabbing herself in the chest. She stabbed herself several times," said Whitlow. "One officer deployed his Taser and was able to gain control of the female, who still had the knife protruding from her chest, until paramedics arrived."
The woman was transported to Piedmont-Fayette Hospital and then airlifted to Atlanta Medical Center where her condition was reported as serious but stable.
The Fayetteville Police are investigating the incident, said Whitlow, adding that no names are being released.