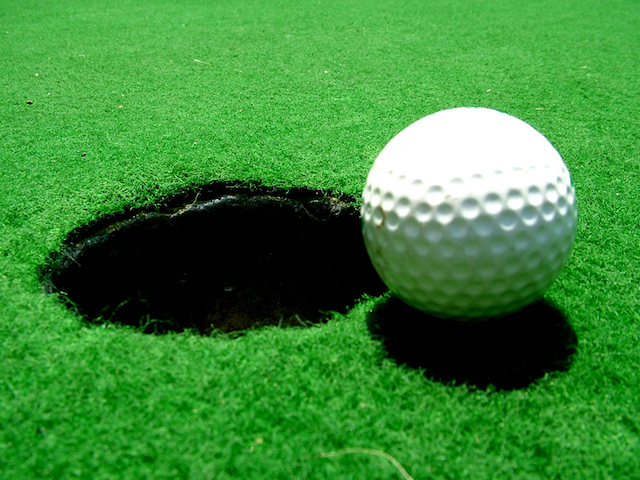 Starr's Mill won both the boys and girls AAAAA state golf championships for the second straight year in what was almost a home match.
The girls played at Braelinn and finished as a team 27 shots ahead of second-place Veterans. McIntosh came in ninth overall.
Liza Eubanks of Starr's Mill was the individual girls champion, shooting a +7/151 for a seven-shot margin over the next-highest golfer. Three of her teammates were in the top ten: Mary Hunter (+18/162), fourth; Ellie Camp (+21/165) seventh; and Julia Schafhauser (+28/172) tied for tenth.
Just down the road at Planterra Ridge the Starr's Mill boys (+22/598) edged McIntosh (+30/606) to take the title, with Ola coming in third. The top individual golfer was Luke Phillips of Starr's Mill (-1/143), with Stefan Blain of McIntosh (+3/147) tied for fourth, Ryan Mowry of McIntosh (+7/151) tied for seventh and George Langham of Starr's Mill (+9/153) tied for ninth.
Cameron Daniel of Landmark (+4/148) was the individual girls state champion in the A Private classification. That tournament was at Heron Bay in Henry County.
Northgate came in ninth in the AAAAAA girls tournament, with Michelle McGrath finishing tied for 13th individually. Northgate's Sam Brummett tied for 18th among AAAAAA boys. Both events were at Jekyll Island.
The East Coweta boys placed 17th in AAAAAAA at Sunset in Colquitt County and Carson Whitton tied for eighth. The East Coweta girls, at Spring Hill in Tift County, were ninth as a team with Autumn Brown tied for 13th individually.
Complete results from all classifications, which were played May 21-22, can be found at ghsa.net.