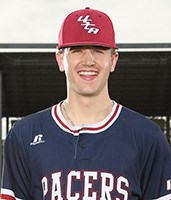 A former area high school baseball player, now a South Carolina Aiken standout, picked up all-conference honors May 10.
Christian Aragon, a graduate of Whitewater High, garnered second-team accolades. A senior pitcher, tied for fourth in the league with eight victories, finishing with an 8-1 mark. His five wins against conference foes was the fifth most and he did not register a loss in PBC play.
Aragon finished seventh with 84 strikeouts and his 10.36 strikeouts per game were eighth in the PBC. Against conference competition, Aragon held opponents to a .197 batting average. His 1.87 ERA in league play was second in the conference.
He struck out a season-best 10 batters in wins over North Georgia and Lander, and was tabbed the PBC Pitcher of the Week Apr. 9.