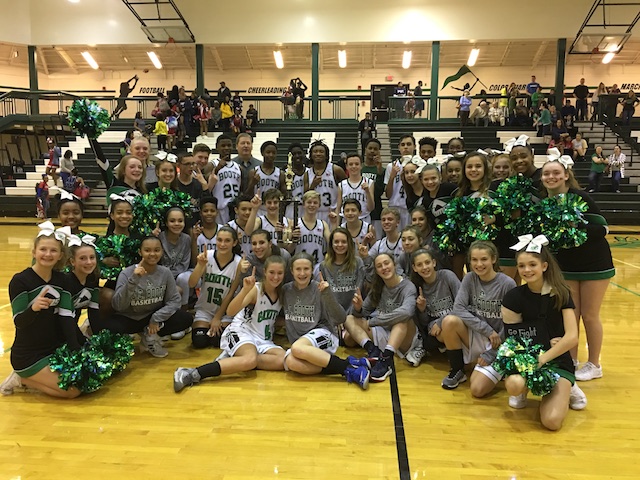 JC Booth Middle School's basketball teams won their second consecutive county title Feb. 15.
The girls, coached by Erin Gil, had an undefeated season, beating their rival Rising Starr Middle School 42-31 in the championship.
The boys, coached by Dave Edinger, had one loss against Flat Rock Middle School, then defeated Flat Rock in the championship 39-25.
Photo/Submitted.