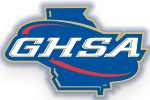 Ian Darling went to the mat 32 times this season, and 32 times his arm was raised in victory.
The Starr's Mill wrestler capped off his year by winning the AAAAA state championship in the 170-pound division, and was a big reason the Panthers finished tenth as a team in their classification with 54 points. Collin Kasler came in third at 152 pounds for the Panthers.
Buford won the state title with 206 points on the strength of three first-place finishes and five runners-up, including the wrestler who lost to Darling in his championship match.
Fayette County placed 14th with 41 points. Jacob Taylor was fifth at 120 pounds and Anthony Dawson was third at 138, while Devon Dawson came in sixth at 170.
Drew Munsey was the top finisher for Whitewater, coming in sixth at 113 pounds.
In AAAAAA, Cameron Prevost of Northgate was fourth at 170. Aryann Adams of East Coweta places sixth at 152 in AAAAAAA.