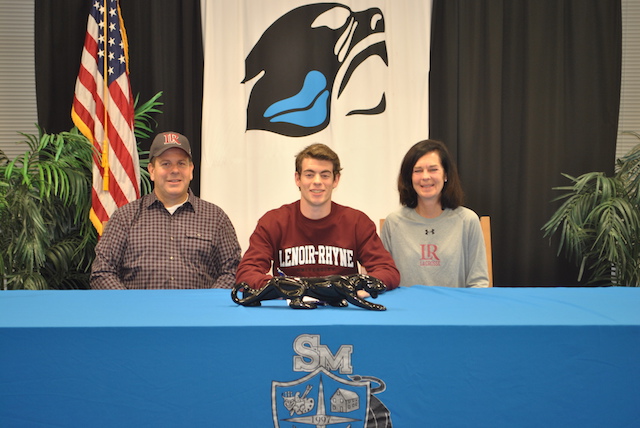 Ethan Sack of Starr's Mill signed to play lacrosse at Lenoir Rhyne, a Division 2 school in North Carolina.
For the Panthers he has been a four-year varsity starter and team captain, and he was the team's offensive MVP as a junior.
He is pictured with his parents, Frank and Ginger Sack.
Photo/Submitted.