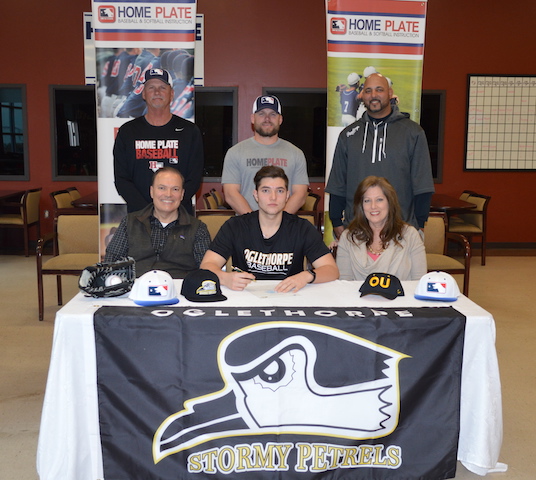 Oglethorpe University in Atlanta has signed Zach Mills of Whitewater as part of its recruiting class of 2018.
While playing varsity for WHS, Zach was known for his power hitting, reliable defensive skills at first base and his finesse on the mound while pitching. This spring he will play his senior year of high school eligibility for The Citadel Baseball organization based in Peachtree City, an elite team of college prospects, coached by Esteban Maldonado and Eddie Sanchez. He will also continue his baseball training at Home Plate Baseball in Peachtree City where he has played travel ball since his youth.
Pictured along with Zach are his parents, Derek and Sherrie Mills, along with coaches Lloyd Thompson and Walker Searcy of Home Plate and coach Esteban Maldonado of Citadel Baseball.
Photo/Submitted.