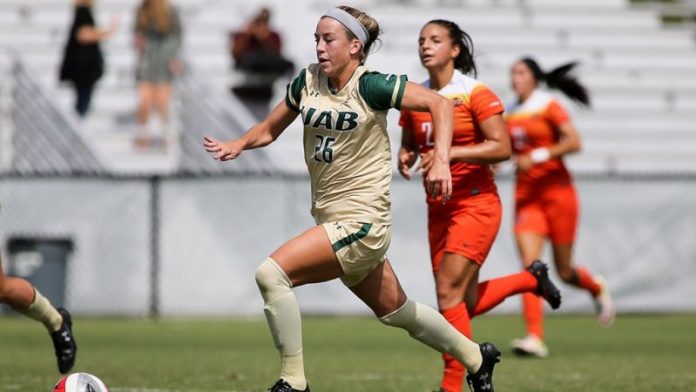 Amy Brewer, a senior at the University of Alabama-Birmingham and a graduate of McIntosh High School, has been named the Offensive Player of the Week for Conference USA women's soccer for the second consecutive week.
According to league officials, Brewer totaled six points and notched a hat trick in UAB's 4-2 win over C-USA opponent Marshall. She had a 1.00 shot percentage over the weekend as all three of her shots found the goal. Brewer's performance helped UAB to an unbeaten streak of nine, which set a new school record for longest unbeaten streak.
In the previous week she scored four goals — three in a 5-1 win over FIU and one in a 1-1 draw at Florida Atlantic.
Teammate Rachel Green is the only other UAB player to win the Offensive Player of the Week honor. Green is also a McIntosh grad, and she and Brewer have played together since they were on the same U-10 team.
For more information on UAB women's soccer, follow the Blazers on Twitter (@UAB_WSOC), Instagram (@UAB_WSOC) and Snapchat (@UABAthletics).